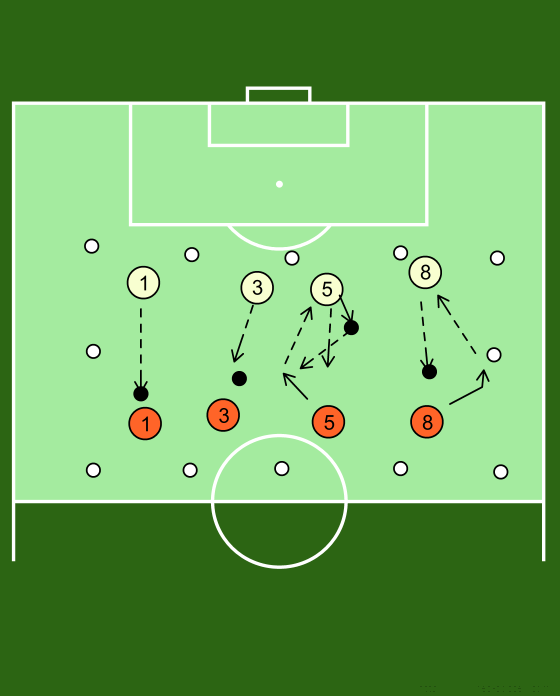 Activity: Warmup Passing & Moving

Setup:
20 X 30 yard grid
1 ball/2 players
• Receive ball outside of foot>play away from line ball came on.
• Perform a move before passing back. (at speed)
• Pass back with inside of other foot.
• Wall pass around other teams.
Competition
:
• Attempt to pass and strike other players ball. = 2pt.
• Strike another player below the waist=1pt.
• Hit above the waist all points are lost.
Coaching Points:
•
First touch away from line the ball came on.
• Touch far enough away to get head up.
• Encourage lots of movement.

Submitted by: Steve Saine
Sub categories: