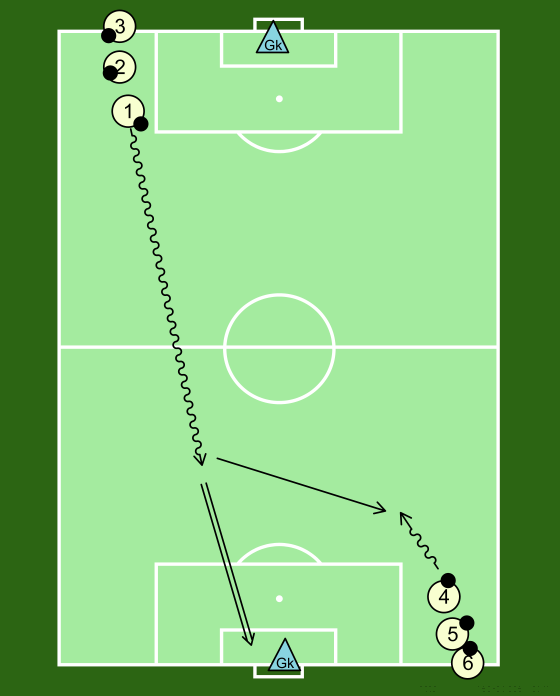 One player starts with the ball to dribble and finish in the other goal.
After he shoots he has to defend the opposite player from the opposite row.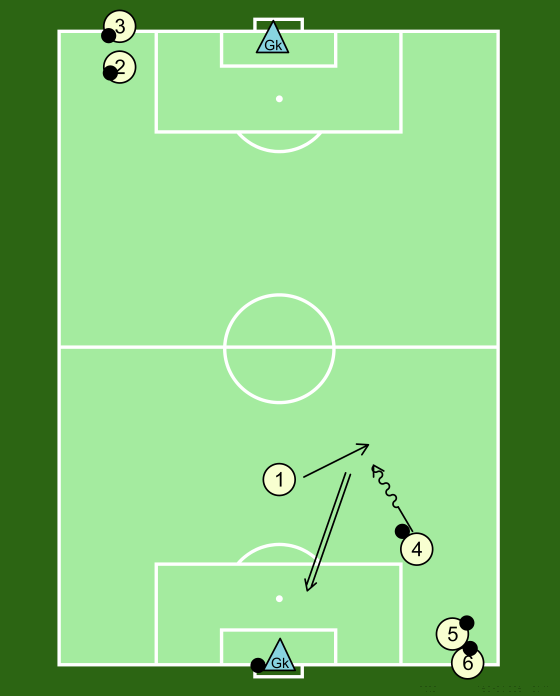 If he steals the ball he can finish.
If the player with the ball scores he will also defend the next player from the other row.
And so on...
Note:

Practice on a small field.

Submitted by: Sandro Medeiros
Sub categories: Shooting, Dribbling, Defense