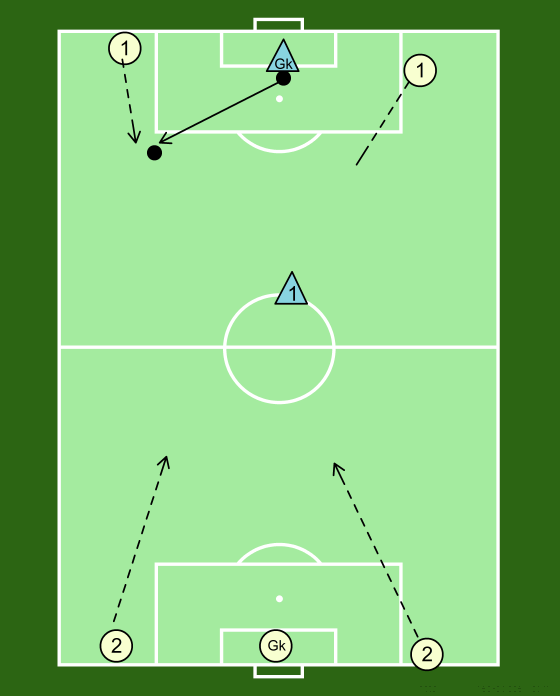 Improves 2 v2 and 3 v 2
Split into groups of pairs. Select 2 or three players as "Free" player.
Play starts at one end. Player 1 is a free player a joins the team in possession of the ball.
Objective is to score.
If team losses ball then free player moves over to the other team
Maximum 2 minutes
High intensity.
Keep score, losing side (approx 8 players) "punished"
Coaching Points
Movement off the ball
Exert pressure on ball carriers

Submitted by: Frank Petti
Sub categories: