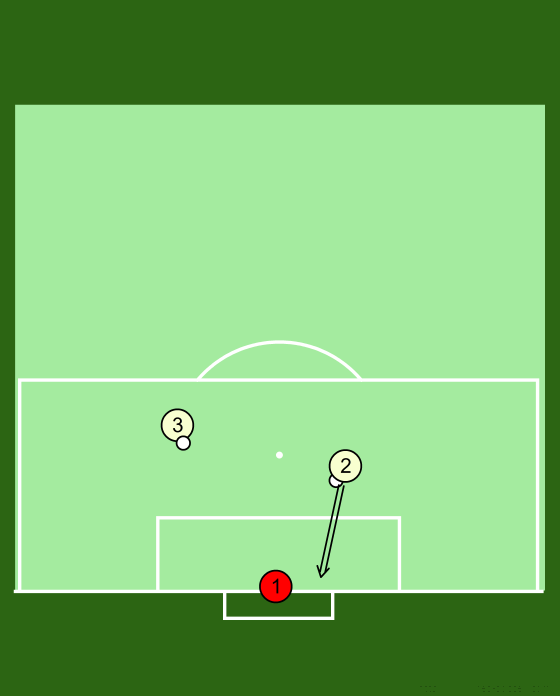 Equipement:
- 1 goal
- pawns
- balls
Execution:
Goalkeeper 1 gets a ball from goalkeeper 2 at the first pole.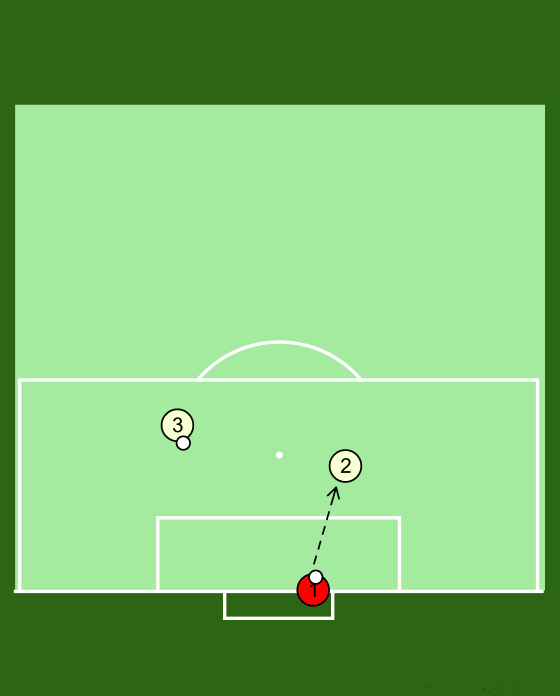 Goalkeeper 1 throws the ball back to goalkeeper 2.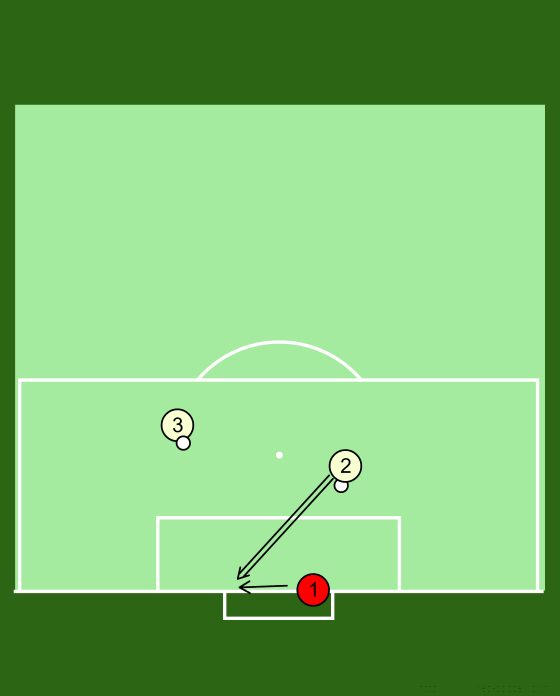 Goalkeeper 2 plays the ball directly to the second pole.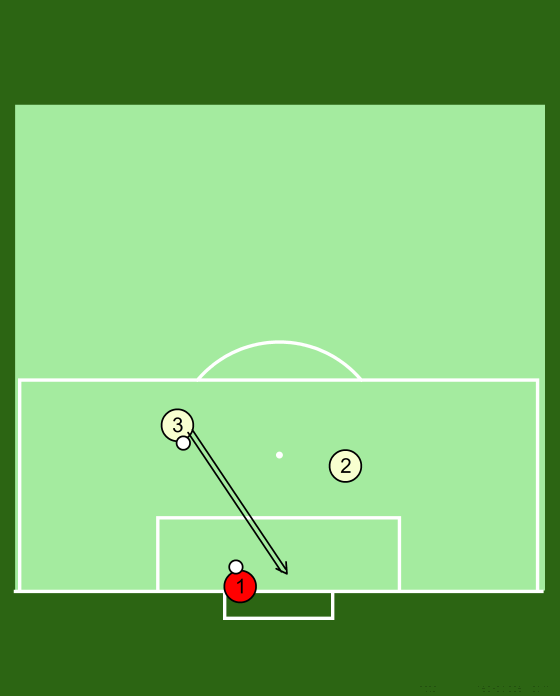 Goalkeeper 1 catches the ball and goes straight for the ball of goalkeeper 3.
Practice both sides.
Coaching:
- quick footwork
- hands behind the ball
- top of your feet to the ball

Submitted by: Adrie Broxks
Sub category: Finishing